Your Karate Club in Cannes
A club with a human dimension, classes in harmony with your needs.
A passionate, dynamic teacher, a teaching focused around moral values: respect, courage, sincerity, righteousness, loyalty, etc…
A work method inherited from tradition and adapted to your experience, karate is accessible to all: a complete physical activity, a modern approach in respect with martial art and tradition.
CLASSES FOR THE WHOLE FAMILY
For babies from 4 years old, Cardio boxing Kids for teens, or traditional Karate; As Cannes Karate offers classes for the whole family.
Your Dojo in Cannes
Ideally located a stone's throw from the beach of ``Le Moure Rouge``, parking facilities and a secure area.
Sport's Aspect
Many results in competitions: specific preparation, physical and mental coaching. Club affiliated to the French Karate Federation.
Subscription
Payment facilities, reduced rate for 2 or more members. Registration is possible all year round.
2008
Creation of the association AZUR SPORTS CANNES KARATE (A.S. Cannes Karate). First classes in the ``Pin de la danse`` studio.
Association loi 1901
Déclaration n°0061023722
Affiliée a la FFKDA n°0060748
N° Siret : 505320556 00010
Licenciés : 20
2010
Word of mouth works, classes develop and there are more and more students. First seminar in the Lérins Islands. Creation of Karate fitness courses.
First Baby Karate training course
First year-end gala
Dojo's members : 48
2012
First results in departmental, regional and national competitions. A real excitement is created within the club.
Dojo's members : 64
MJS Agreement
Year-end Gala
On beaches exhibitions
World Champion Competition in Paris
2013
The Senior Women's team is ranked 2nd at the Katas' French Cup in Paris. Many of the club's competitors win medals. The teacher gets his 4th Dan. 6 students from the club take the Black Belt exam: 100% success rate.
Dojo's members : 76
Number of blackbelt trained : 6
Third cross-clubs cup in Cannes
2014
The internships in the Lérins Islands are becoming more and more successful, they take place twice a year now. Still as many results in competitions, 3rd qualification to the French championships. First edition of the Bootcamp.
2 courses on Lerins Islands
Dojo's members : 71
Thriller's Gala Show in Capron
2017
The club achieves the symbolic goal of more than 100 members. Qualification for the French Cup Katas pupils. Bootcamp, parent and child classes and beach party in June.
Members : 111
Seminar on Lérins Island
French Cup Katas pupils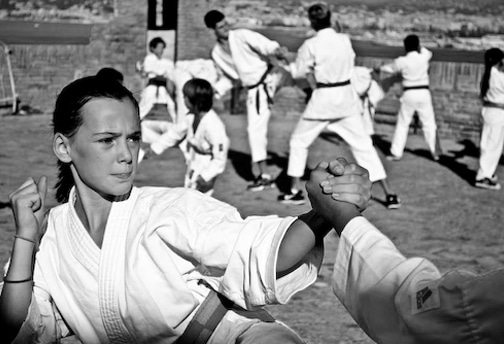 Next departure : Friday 17th of April 2020
Lerins Islands Bootcamp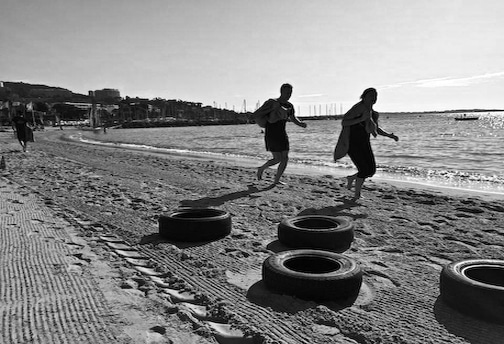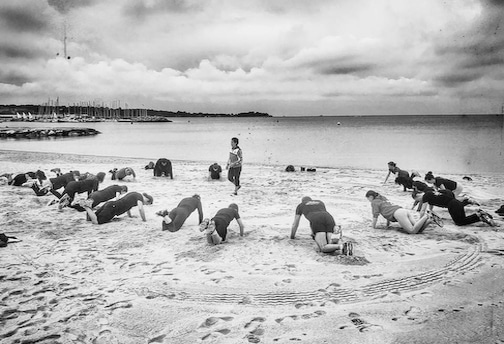 Cardio Beach
Summer Sessions
Next departure : Friday 17th of April 2020
Lerins Islands Bootcamp
Extrem training
Bootcamp
Cardio Beach
Summer Sessions